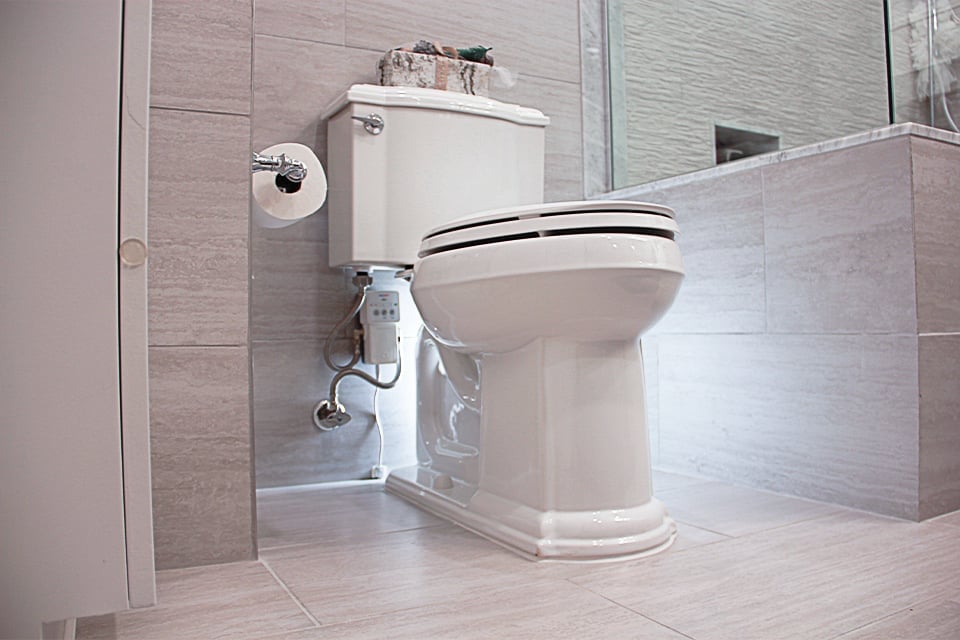 The Top Water Waster in Your Home
According to the United States Environmental Protection Agency, toilets are far and away the number one water user in the average home, making up nearly 30 percent of a residence's indoor water consumption. Data further indicates that outdated toilets versus newer, more efficient models can use up to six gallons of water per flush!
Preventing Toilet Overflows
This can be compounded when taking into account malfunctioning or clogged toilets that can lead to overflow issues. In such cases, an ounce of prevention can save time, money, and an epic hassle when it comes to preventing toilet overflow, water waste, and home flooding. This is where patented technology by aquaHALT by waterAUTOMATION, a battery-operated leak detection system that stops water flow at the source, can make all the difference.
Water Damage: A Top Home Insurance Claim
Multiple sites, including This Old House, report that water damage is reliably at the top of the list when it comes to common reasons people put in home insurance claims. Many people would know to expect damage from things like storms, but the responsible homeowner should also consider problems stemming from issues inside the home, including those that start with overflowing toilets. While insurance may cover the cost of some repairs, there is no way to pay back the hassle and time involved in the unpleasant cleanup and renovation process that follows an overflow.
aquaHALT: The Battery-Operated Leak Detection System
For these reasons, and more, aquaHALT devised its innovative system to actually stop leaks, versus merely reporting that they are occurring, as other systems might do.
Did you know that homes are ten times more likely to be damaged by water leakage than fire? Ten times! On top of this, the average cost of flood damage caused by a water leak can be upwards of $11,000—a huge financial burden for most people. The affordable, easy-to-use and install aquaHALT system provides peace of mind that any such leaks stemming from malfunctioning or overflowing toilets can be stopped before those thousands upon thousands of dollars of damage can be incurred.
Protecting Your Property from Costly Water Damage
It's not just individual homeowners who can benefit from this trademarked technology either. Landlords and property managers will find that this stop-at-the-source leak detection system will be a vital asset to rental spaces, allowing multiple units to be monitored at once so that a problem leak in one unit won't overflow onto floors below or neighboring units in a given building.
Save Thousands on Home Flood Repairs
Uniquely, aquaHALT requires no electrician or plumber to install the device. Rather, a user needs nothing more than two AA Batteries. Users may also want to contact their insurance carrier to let them know the user has invested in this preemptive device, as the aquaHALT system could lead to a great deal of savings for both the insurance company and the policyholder.
Stop Leaks at the Source with aquaHALT
Just as a smoke detector alerts a resident of dangerous smoke filling a home, aquaHALT detects unusually high levels of water and moisture around the toilet. However, whereas a smoke alarm cannot put out a fire, aquaHALT can stop flowing water at its source instantly. This is of particular value to people who are away from their dwelling when problems arise. Whereas someone who is at home might be able to intervene instantly, someone who is miles away at an important meeting, work, or appointment can rest assured that a small leak won't turn into a major flood.
Easy Installation, Big Benefits
What's more, those afraid of marring any carefully curated bathroom décor don't need to worry, as few people even notice the discreet water monitoring unit tucked away behind the toilet tank.
For these reasons and countless others, a small investment in an aquaHALT can lead to big savings down the line.